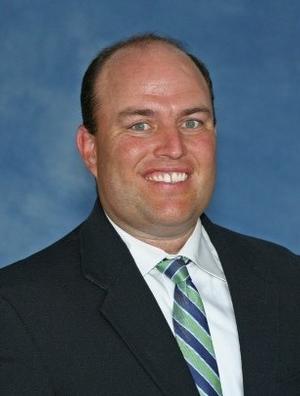 James
Murray, AIF®, RICP®
Financial Advisor
"The integrity of my business is based on the philosophy that all financial advice should be in a client's best interest.
Jim Murray
Prior to joining Financial Advisors of Delaware Valley, Jim Murray was Vice President of Jim Murray, Ltd., a sports marketing firm in Rosemont, Pennsylvania founded by Jim Murray, Sr., former General Manager of the Philadelphia Eagles and co-founder of the Ronald McDonald House in Philadelphia. As marketing representative for Villanova Athletics, Jim, was responsible for all advertising sales media. In addition, he produced and sold advertising for the basketball and football coach's radio shows.
Jim was also a Financial Analyst with the Philadelphia College of Osteopathic Medicine and managed the university budget of all departments, in excess of $20 million.
Jim earned a Bachelor of Science degree in Finance from Villanova University in 1992.
Jim formed an alliance with John L. McKeever III, ChFC®, CLU®, a successful and experienced financial planner. Working with McKeever's team has expanded Jim's resources and given him the opportunity to offer his clients extensive, value-added service in the areas of financial planning, retirement planning, investment management strategies, estate planning and risk management strategies.
When Jim is not fulfilling the needs of his clients, he is serving his community. He serves on the board for the Committee to Benefit the Children. He is also a volunteer coach for the baseball and basketball teams of his parish, St. Francis of Assisi.
Jim and his wife Nancy live in Springfield, Pennsylvania with their two children Jimmy and Erin.
AIF® (Accredited Investment Fiduciary® ) is an educational designation only, obtained by the holder by completing the requisite coursework. The AIF designation does not mean the holder is acting in a fiduciary capacity.
802614-042019